RIDGEWAY & GAYTON FEDERATION CONSULTATION
Ridgeway and Gayton schools have been working closely together since January 2019. Both schools have greatly benefited from this close partnership although this is currently only a temporary arrangement. To continue this beneficial partnership, discussions between the Governing Boards of the two schools have taken place and we are proposing a Federation which will formalise the partnership between the two schools.
Federation Consultation Proposal
Thank you to everyone who responded to the proposal document. The consultation period has now closed. The Governors of both schools will consider the responses before making a final decision. We will inform all stakeholders of the next steps as soon as possible.
SCHOOL CLOSURE
School is closed to the majority of children until further notice.
Home Learning: You can find lots of learning resources and activities by clicking here.
Class Dojo: If you have not yet signed up to Class Dojo please check your emails for an invitation (check your junk email!) or email Mrs Dale for help head@ridgeway.derby.sch.uk
Welcome to Ridgeway Infant School
Our dedicated and enthusiastic team provide an environment that nurtures independence, fun and a desire to learn. Our school is uniquely situated in extensive natural grounds with a well established forest school on site. We utilise our locality to the full and our curriculum is active and purposeful with many opportunities for learning outside the classroom, within our local community, Derby City and further afield.

We aim to inspire high aspirations for our children's future and our curriculum prioritises enquiry and investigation. We talk to children about engaging fully in each learning journey, taking pride in working hard and celebrating when reaching our goals. Our whole school values focus on teamwork, creativity, resilience, communication, independence and reflectiveness.

We promote active healthy lifestyles, British Values and encourage children to make a positive contribution to their community.

If you have visited our school you will know that together children, staff, parents/carers and governors create a warm, happy, vibrant and welcoming place to learn with high expectations. If you haven't yet had the opportunity to visit Ridgeway you are welcome to by appointment.

Thank you for visiting our website.
Latest School Calendar Events
There are currently no events.
Calendars page(s): School Calendar >>
Parent View
Parents and carers can give Ofsted their views of our school at any time of the year using an online questionnaire called Parent View. Your views are really important in helping inspectors form a judgement about our school, and to help us know what is going well and what could be improved upon.
Please register by clicking on the logo below and once your login has been activated, it will only take a few minutes to complete.
If you do not have a computer or an email address and you would like to access Parent View, or if you would like help then please do get in touch with us..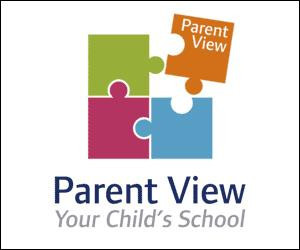 Ridgeway School Lottery
Welcome to Ridgeway Infant School lottery. This lottery has been set up by the Friends Of Ridgeway (FORS) specifically to raise money and make a difference for our children!
It's a fantastic way to bring parents, carers, teachers and the wider community together, in partnership with our school, and at the same time give something back.
We hope to raise funds that can support and enrich the education of our children - we aim to provide extra resources for the children and improve the school environment Your support is greatly appreciated and we wish you good luck!"
Tamara Dale – Acting Headteacher
A ticket costs £1 per week and all funds raised go directly to our school.
Each ticket will also enter you in TWO draws:
1. A jackpot prize draw for £25,000.00.
2. 2. A local draw with a guaranteed prize for one of the supporters of our school. The size of the prize will depend on the number of tickets bought for the school that week.
The lottery is a fun and effective way to raise money to improve our school. But we need your help to make the lottery the best it can be, so please support the lottery today - and who knows, maybe you'll be the next £25,000 winner!
CLICK HERE FOR THE SCHOOL LOTTERY
Good luck to all who enter.
The Giving Machine
Now you can generate free donations for Ridgeway Infant School every time you shop online via TheGivingMachine.
Sign up (by clicking on the link below) and support Ridgeway Infant School - get started now or browse the huge range of shops that are participating.
Please do tell your friends and family how they can help Ridgeway Infant School at no extra cost too.
If you require a paper copy of any information contained on the website then this will be provided free of charge on a request basis from the School Office.